Killem Pest Profile Series: What You Need to Know About Termites
Are Termites Dangerous?
Termites are dangerous as they are able to weaken the structure of buildings!
The Most Economically Destructive Pest
In our previous posts, we mentioned the different treatments that can be carried out to prevent termite infestations. Some of the more common methods include soil treatment, corrective soil treatment, rodding, baiting and dusting.
Common Questions About Termites
Termites are the most economically destructive pests.
In the US alone, it is estimated that termite infestations cause US$30 billion in damage to crops and manmade structures.
In addition to the high economic costs involved with termite damage, the structural damage caused to buildings, ceilings and furniture is also a danger to humans.
Will termites bite humans?
Following on from above, termites feed on cellulose and are not known to bite humans or even other insects (although ants are the natural enemy of termites). Nevertheless, if the termite colony has no other sources of food or if the colony is threatened, termites may on the rare occasion bite humans. The bite is like a pinch, but the pinches are not believed to result in any illnesses or disease in humans.
Can termites eat through concrete?
Termites feed on cellulose, which is an organic compound in the cell walls of plants and that wood is made off.
Termites do not eat concrete, however they are very resourceful and will squeeze through tiny cracks and thus opening up poor quality concrete for more termites to get through.
Once termites are inside, they build tunnels which get wider over time and therefore it appears like they have eaten through the concrete.
There are few physical differences between the workers and nymphs of the different species. As such, termite identification is based on the soldiers or alates as well as the damage that is left behind.
Dampwood soldiers can be as large as 20mm and have large mouthparts on the front.
Drywood soldiers have large mouthparts with teeth and are larger than those of subterranean colonies.
Subterranean soldiers are creamy white in colour, but their head is often brown. They do not have wings and have large mouthparts.

What are the main types of termites?
Drywood Termites – These termites do not like moisture and typically live in wood such as dead trees, structural timbers of hardwood floors. Unlike subterranean termites, they do not need contact with the soil as wood is sufficient.
Dampwood Termites – These termites live in wood with high moisture content such as decaying wood and trees that can be found on the ground.
Subterranean Termites – These are the most common species of termites in Singapore and require three things: food (wood or cellulose material), a consistent source of moisture and a moderate to tropical environment. They can be found in structural timbers in buildings and in soil greenery outdoors. These termites will build their nests underground.
Below are examples of the kind of damage Subterranean Termites can cause: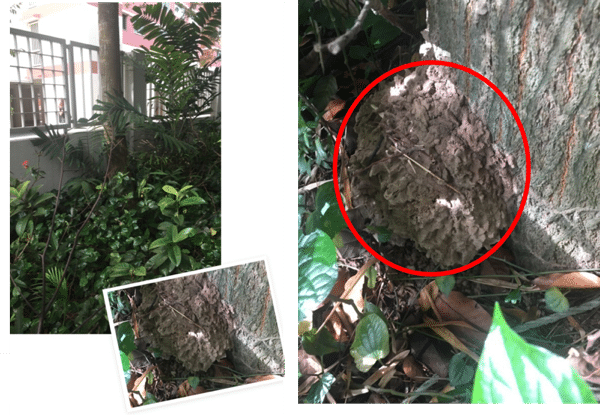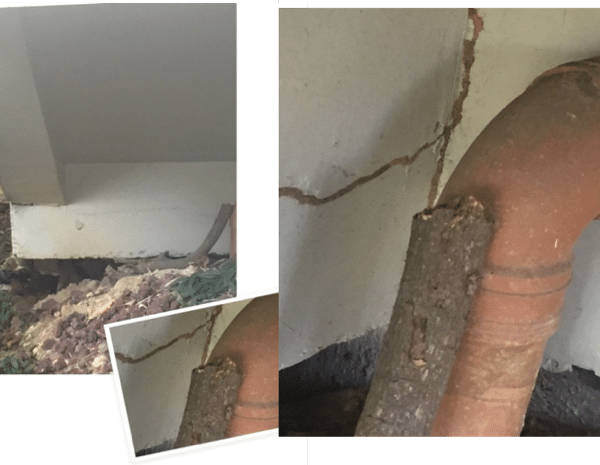 Termites are social insects and live in colonies. There are many ways that termites can enter a property. Some of these include coming in:
Through construction joints
Through wall joints and cracks
Through floor cracks and slab penetrations
Through plumbing and electricals
From our experience, we have even found termite trails at the 43rd story of a building!
For more information on how Killem can help eliminate your Termite problems please visit our termite control page.