Call us on +65 6896 6607 and we can quickly set up an appointment or inspection
For emergency pest problems, please call our 24 hour hotline: +65 9793 0610.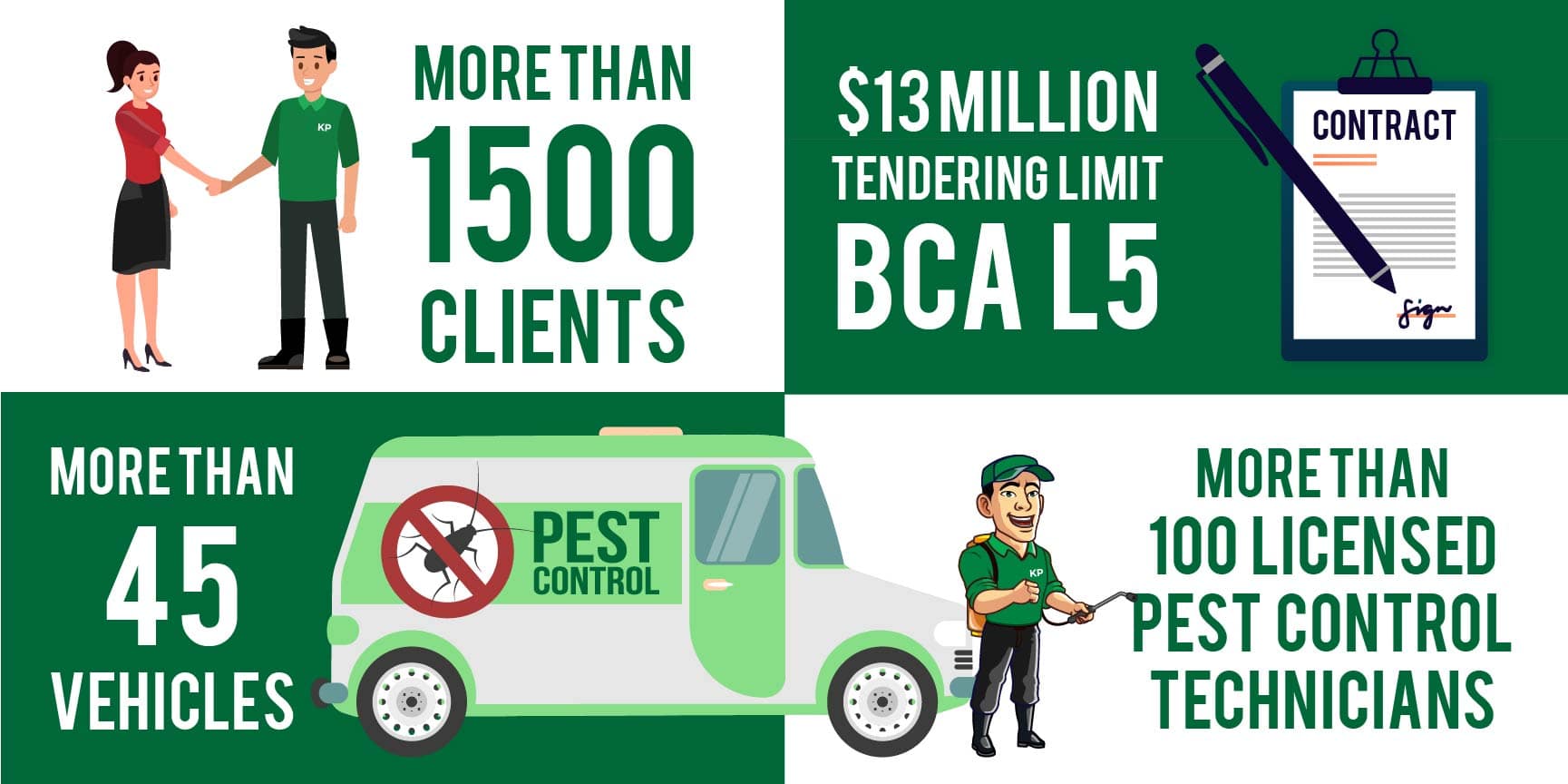 Testimonials
We have engaged Killem Pest for the last 1 year and their pest control services have been exemplary. Due to major road works we ended up with a rodent situation. We called Killem Pest for a solution and our rodent situation is now completely under control.

Harsha Raja, Raj Group of Restaurants

Killem Pest has been our pest control provider for the last 6 years and we have found the team to be efficient and effective in their services. We have full trust in their capable team as we have always received top pest control services.

George Wee, Bayshore Park Condominium

Killem Pest has always ensured timely and prompt delivery of their pest control services. With committed service they have carried their duties diligently to ensure the prevention of pests

Terence Tan, SBS Transit Ltd

I have used Killem Pest over the last few years to get rid of ants in my kitchen area. I have a contract where they come every two months and the problem is now under control.I have always found the staff to be very efficient and helpful.

Gavin Brown, Lakepoint Condo
Singapore's Best Pest Control Services
We let the numbers speak for themselves. As one of Singapore's oldest and largest providers of pest management services, we have a wealth of experience in offering solutions for all types of pest problems such as classic household pests including ants, mosquitoes, mice, rodents, bed bugs and cockroaches as well as potentially dangerous pests such as snakes, spiders, bees, hornets and wasps.
We focus on thorough inspection and assessment and use original chemicals that have undergone years of research and development to ensure that they are environmentally friendly and have low mammalian toxicity. Our Pest Control Operators (PCOs) are all certified and have undergone hours of additional training to ensure that they are confident in handling all kinds of pests and using the appropriate treatment methods.
Killem is also an international company. We opened our first foreign office in Yangon, Myanmar in May 2016 under the branding of "Titan Pest Management Co. Ltd" and look forward to expanding our international footprint.
Whether it is your home, workplace or place of recreation, we can help keep you safe and free of pest infestations.