Industry Inside: Pest Control in Schools and Learning Institutions
Schools are places of learning, but that does not mean that students and employees will not be plagued by the same pests that affect other buildings. Ants, cockroaches, rodents, and flies are common creatures whose populations will grow out of control unless curbed.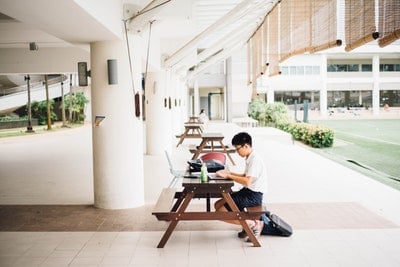 Where can Pests be Found?
Schools have many places for pests like cockroaches and rodents to hide. Cafeterias are common spots known to become infestation zones because of the abundance of food and the number of hiding places – homes can be established in cabinets, between appliances, and even in the floor and walls.
Lockers are another dangerous area: if a student forgets about snacks left inside, pests can sneak in and then transfer to other lockers in the area or even the student's home. Gyms, locker rooms, unattended dumpsters, and even buses have hundreds of nooks and crannies that pests would find comfortable.
In a large institution like a school, it can be difficult to identify all the areas that have become infested. Disease can spread quickly from fecal matter, to one human, and then rapidly to many others that cross paths with the infected.
Small children have less developed immune systems and are more likely to contract and pass illnesses to their peers. It is recommended that children be separated by age so that children over the age of 3 are not exposed to their younger peers, who are more susceptible to disease.
Due to being outdoors, children are also likely to bring pests inside.
Even more problematic is that students and teachers can accidentally take pests home in their backpacks and bags, which spreads the problem.
Once a pest infestation is detected, children should be removed from the problematic areas and tested for possible illnesses. Spraying, gelling and misting are quality services that can stop an infestation once it has started, and calling professionals should be the first step rather than school employees trying to use commercial killing products.
Pro Tip: It is important to hire professionals instead of using DIY pest control methods in schools.
How to Control Pests Once There is an Infestation?
Professional pest control providers such as Killem Pest can prevent many of the pitfalls of home treatment. With the experience we have, our pest control providers are able to select chemicals that cause the least amount of harm to both the environment and the population of the school. Many novice users will spread the chemicals too far, use too little, or use too much. In these situations, it is possible to make students and employers sick, or even poison them by accident.
Proper disposal is also important, and professionals have the resources and knowledge to remove toxins safely and effectively.
What pest control methods can you use to eradicate pests?
They are also trained to detect nests and hiding places, ensuring a thorough job that can prevent pests from returning.
Many people make the mistake of only targeting one area, when pests like cockroaches, ants, flies, and other smaller organisms can spread throughout the entire building. Professionals are more capable of conducting a thorough search and solving the problem.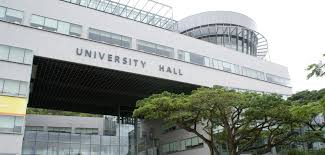 How to Prevent a Pest Infestation?
Before a problem begins, schools can also institute preventative measures against pests. Sanitation rules in kitchens and bathrooms, as well as student lockers, can stop the buildup of food that attracts rodents and bugs.
Play spaces should be sanitized each night. Dumpsters and other receptacles should be emptied nightly and stored somewhere away from the building – the garbage is attractive due to its smell and abundance. Sealing leaky pipes and crevices in the walls and floors can reduce water supplies and restrict entrance into the building, making the school an undesirable habitat.
Students should be educated on the pitfalls of storing food in their lockers for excessive periods of time, and designated eating areas can make proper cleanup easier.
As buses are more difficult to treat than buildings, students can be encouraged to not eat their breakfast there, and to clean up after themselves.
Another way to control the spread of pests (especially communal organisms like lice) is to keep children separated into groups and prevent interaction with one another, as mentioned above. According to the Ministry of Health, such actions will also stop infectious and bacterial diseases from spreading.
Like any other building, schools are susceptible to infestation and should be treated accordingly. Before, during, and after a problem, preventative measures and professional help are encouraged to keep students and employees safe.
Frequently Asked Questions
Pests are attracted to food, water, garbage and clutter, and untidy and poorly ventilated areas. It can be hard to control all the areas in schools and learning institutions, so they can easily become infested.
Pests can cause health problems, structural damage, plant damage, and contaminate food, so it is important to have a pest control and prevention program in learning institutions.
Common pests that can be found in schools include cockroaches, ants, rodents, flies, spiders, termites, and others.