The Best Insect Museums in the World
Many people around the world are disgusted and repulsed by insects, but many others find them fascinating. Scientists and philanthropists established museums in different nations so people can learn about and understand them without having to interact with live specimens.
Learn more about entomophobia
Perhaps the most notable feature of each organization is their continued emphasis on education and research to continue to enhance the world's understanding of insects, which outnumber humans 200,000,000 to 1.
Yasushi Nawa established the Nawa Insect Research Center in 1896, and the organization eventually developed the Nawa Insect Museum so the general public could enjoy their collection. It is located in Gifu, Japan and features an extensive collection of over 300,000 specimens from 12,000 different species.
Each exhibit of insects is organized by species and contains specimens from South America, Southeast Asia, Africa, and the Middle East.
Each owner of the Insect Museum has been a member of the Nawa family, and continues to expand the collection using specimens from primarily hot climates.
The majority of the insects are beetles and butterflies, with additional exhibits featuring termites, moths, hornets, dragonflies, and several arachnids.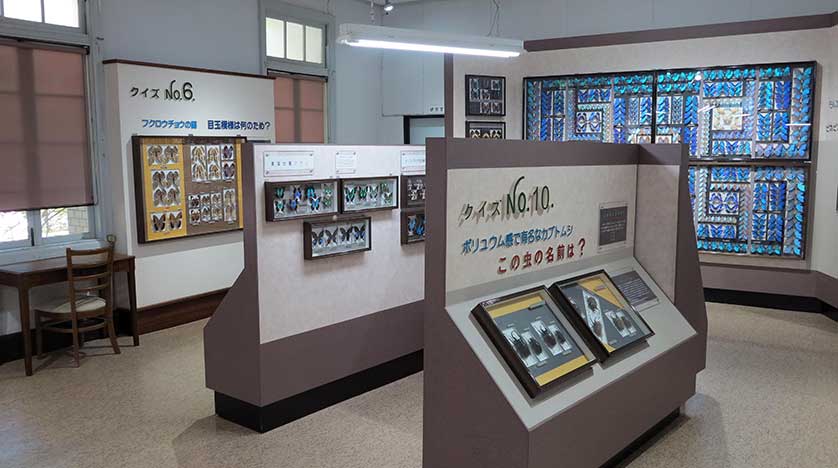 Image source: http://www.japanvisitor.com/japan-museums/nawa-insect
Richard M. Bohart Museum of Entomology
The Bohart Museum of Entomology is one of the largest insect collections in the United States and is located on the campus of the University of California in Davis. There are more than seven million specimens in the museum's collection, and it is used as a public attraction and center for undergraduate and graduate research.
Their specimens come from all over the world, and some of the most important collections available for viewing include: the world's largest collection of tardigrade water bears; the Ferris-McKenzie scale insect collection; and the H. Tyler swallowtail butterflies. The museum curates travelling exhibits and also features children's educational programs.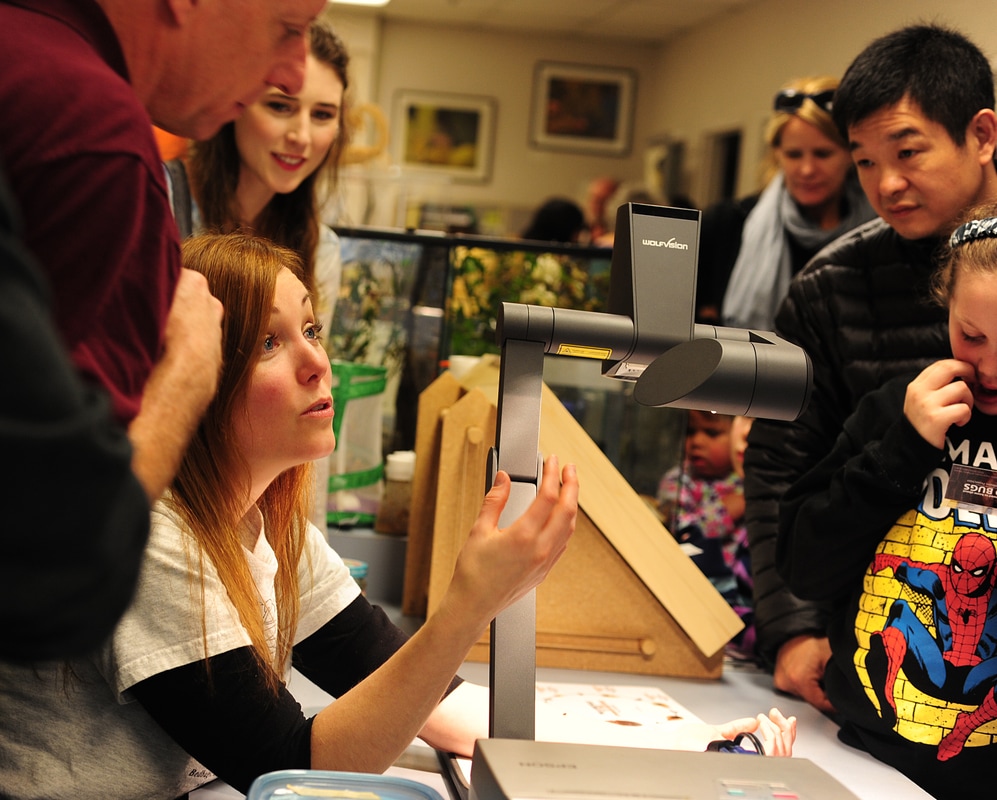 Image source: http://bohart.ucdavis.edu/news-and-events.html
The Insect Science Museum of the Zhongzheng District in Taipei, Taiwan is perhaps the only comprehensive insect collection to be located at a high school. It was constructed in 1968 and opened to the public in 1971. Like many other museums, education was a priority of its development and it continues to perform numerous services for the community.
Teachers visit the Insect Science Museum to learn how to teach their students about insects and introduce the subject of entomology. It also shows the public many slides and educational films to teach their audiences about special insects and their crucial function in various ecosystems.
Finally, the museum sponsors competitions and academic research related to the insects, and continues to be a powerful feature in the academic community of Taiwan and the larger entomologic field.
Lyman Entomological Museum
The Lyman Entomological Museum houses a collection of over 2.8 million insects and arthropods subdivided into multiple groups based on type.
It is a natural history museum in Saint-Anne-de-Bellevue in Quebec.
It is part of McGill University and is the largest university collection in Canada. Because Henry Lyman, the founder of the museum, was an avid lepidopterist, the museum hosts a fantastic butterfly collection with many exotic types.
It also possesses over 250,000 specimens of beetle with a large collection of West African scarabs and other species. The general public can visit the museum, and it also fosters intense academic study due to being attached to a college.
A visit to the Natural History Museum in London is highly recommended. The museum has more than 34 million insects, one the largest insect collections in the world. The Natural History Museum includes the following insects:
Smithsonian National Museum of Natural History
The Smithsonian National Museum of Natural History in Washington D.C. has a huge collection of insects. Visitors can interact with live butterflies and visit the so-called Insect Zoo.
Interesting fact: Insects outnumber humans 200,000,000 to 1.
Naturhistorisches Museum Wien
One of Europe's best museums for insect is the Naturhistorisches Museum Wien, located in Vienna, Austria. The museum has a large collection of insects, including:
Beetles
Butterflies
Moths
Museo del Instituto de Biología de la UNAM
The Museo del Instituto de Biología de la UNAM in Mexico City showcases a large collection of insects that are present in Mexico and other parts of the world, and includes:
Beetles
Butterflies
Moths
Museum of Natural History
Paris cannot be excluded from this list. Its Museum of Natural History is a must-visit for entomologists and insect enthusiasts. There are a wide variety of rare insect species found in the museum.
Frequently Asked Questions
A bug museum or exhibit of live insects is often called an insectarium. They display a variety of insects and bugs, like spiders, ants, cockroaches, millipedes and centipedes, and others.
The Montreal Insectarium is the largest insect museum in North America and one of the largest insect museums worldwide – currently, visitors can see more than 3,000 species of insects.