Industry Inside: Pest Control in Condominiums
Many condominiums in Singapore have full facilities, which means there are many different places for pests to roost such as swimming pools, BBQ pits and function rooms.
Swimming pools are attractive to pests because of the water and possible fungal growth. Midges are a common threat.
A small bug that resembles a mosquito, midges lay their eggs in the water and live for a period of time in their aquatic habitat.
Want to learn more about midges?
They often emerge in large swarms, and can be hard to detect until they start to fly. Chemicals should not be used to remove them as they are also poisonous to the people who would swim in the pool.
Instead, condominiums should practice proper pool maintenance. A pool skimmer should be used to clean the top and remove any bugs or larvae. Chlorine should be added on a balanced schedule, and filters should be activated and cleaned regularly.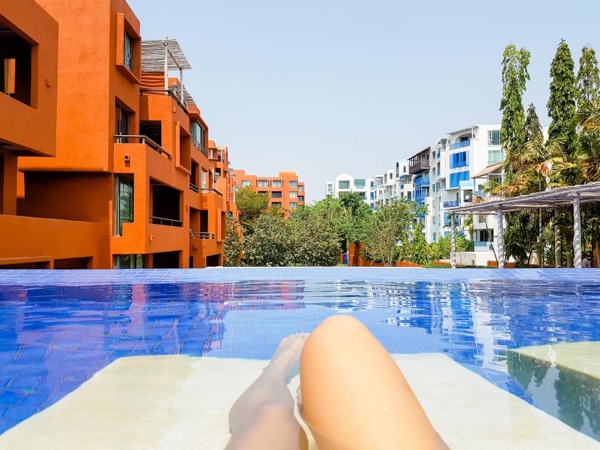 Other parts in the condominiums where pests can manifest are the gym and BBQ pits.
Gyms, already ripe with bacteria and damp from sweat, have lots of hiding places for pests, especially in locker rooms and under mats. BBQ pits, where people make food and eat, can attract pests as well.
As with most places, proper sanitation and hygiene are crucial for keeping bugs and animals out. Residents should clean up any wrappers, crumbs, and leftovers they might have with them. Food should not be brought into the gymnasiums, and workers should clean the floors each night. Residents should keep their lockers clean.
If ants are a problem, the employees should spray ant hills and dispose of the chemicals properly. However, if there is an infestation, it is recommended that professional pest control providers such as Killem pest should be called to prevent further infestation.
As with gyms and BBQ pits, the same rules to Function Rooms. Residents and employees should make sure any food is covered and properly stored or disposed so pests are not attracted to it. Crevices and entryways into buildings should be properly sealed and sprayed if pests continue to find their way in.
Residents, when going in public areas, should make sure their bags are clean and check for bugs if returning from a garden, long-grassed area, or woods. As with other places, if there are pipes through which water is transported, they should be checked for leaks and repaired as soon as possible.
Finally, the owners of the condominium should make sure these public areas are cleaned frequently by experienced staff who will scrub the rooms.
Condominiums are one of the most likely places to become infested because they are so populated. When people come into contact frequently, it is easier to spread communal pests. Disease spreads quickly, meaning pests should be removed as fast as possible. Due to the size of the buildings, there are lots of locations for them to live.
Pest control providers such as Killem Pest should be engaged at least on a monthly basis to ensure that condominiums are kept pest free. For more information on how we can help visit our residential pest control page.
Frequently Asked Question
Cockroaches, rodents, midges, ants, termites, and bed bugs are among the common condo pests.
Pests can enter the condo from nearby properties, through the garbage, with deliveries, through pipes and gaps in the building, or with the belongings of people living in the building.
To prevent pest infestation, maintain cleanliness in your apartment, regularly dispose of the trash, check your apartment for cracks, gaps, and other possible ways for pests to enter your home, and clear the clutter around your home.