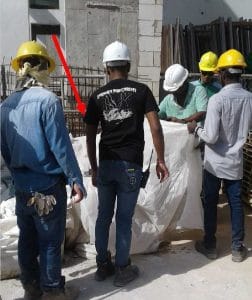 With NEA's (National Environment Agency) stringent regulations for pest control in Singapore, pest audit has become an important process not just for NEA inspections, but as part of ongoing pest maintenance. During a pest audit, the hired pest control company has to take responsibility by inspecting and examining for any signs of pest activity or failure of building structures that can be susceptible to the invasion of pests.
Since 1993, our clients, whether shopping centres, F&B outlets or construction sites, have never failed an NEA audit. As such we are frequently contracted by clients to do audits on their existing pest control provider as an additional check.
What pests do we target?
The main pests we target for auditing are usually mosquitoes, rodents, cockroaches and flies which can act as vectors for transmitting diseases.
Who are our clients?
Construction sites, shopping malls, F&B outlets and condominiums are common types clients that engage us. Construction sites are the most susceptible place for mosquitoes as breeding sources (stagnant water) are commonly found. On the other hand, rodents can usually be found at the external perimeter, basement and ground level of shopping malls. Cockroaches and flies are usually attracted to F&B outlets because of the presence of food sources, water and shelter.
What are the other advantages?
A comprehensive report with supporting photos analysis will be provided to our client. This report includes findings (with supporting photos) during the inspection period and the parts of the building structure that can act as the entry point for pests. Furthermore, housekeeping issues will be discussed in the report and recommendations will also be provided.
Why do you need us?
All Killem's PCOs are NEA trained and licensed professionals. They also have a strong knowledge of the biology and behaviour of pests. A pest audit is a vital step to remain free of pests and sustain a safe living environment around your property. It is also another step that can aid you in following the regulations of National Environmental Agency.